About sun hols from £9.50
Hol Yeah! We're back with our great Holidays from just £9.50!
Join millions of readers who book their bargain breaks for as little as £9.50 per person, based on a minimum of four people sharing.
FIND OUT MORE
Ferry Good Deals
Booking the Isle of Wight or Europe? Don't forget to check out our exclusive ferry deals.The best crossing times and rates are sure to fill quickly so don't delay! Simply click on the route that suits you best, enter your booking number and follow the instructions to book.
FIND OUT MORE
LOOKING FOR HOLS INSPIRATION?
With so many choices, the hardest thing is deciding where to go first, but don't worry check out the holiday inspiration guides from Breakfree Holidays to help you discover the best places to stay and things to do all across the UK.
READ NOW
EVERYTHING YOU NEED TO KNOW
Our partners at Breakfree Holidays have put together the ultimate guide on everything you need to know about our latest Hols from &pound9.50 promotion - from how to get the best bargains to finding your perfect holiday!
READ NOW
IT'S TIME TO BREAKFREE!
If you're still searching for your next holiday, don't worry we've partnered with Breakfree Holidays to bring you the widest selection of UK and European holiday parks from all your favourite brands. Your much needed holiday is only a few easy clicks away!
BOOK NOW
WIN A HOLIDAY WORTH UP TO £500!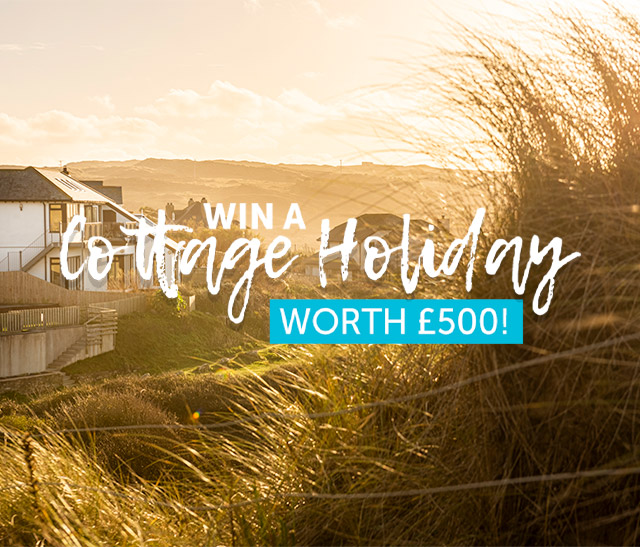 We think it's fair to say we all deserve a holiday - even better why not win a luxury cottage escape worth up to £500!? That's right, you could be taking you and your loved ones on a super staycation all courtesy of our friends at Breakfree Holidays.
READ NOW